Fingal Heritage X Climate 2021
Watch the Fingal Heritage X Climate Presentation
Fingal Heritage X Climate Citizen Science Project
The world around us is constantly changing. Fingal Heritage X Climate Project, is looking at the ongoing impact of climate change on the many heritage sites around the county including assessing the risks it poses to them and planning for their future.
Rising sea levels, record breaking temperatures and biodiversity loss are just a fraction of the changing climatic processes that we are now living through. These terms are becoming more and more familiar to us as the rate of climate change continues apace. The speed of decline can cause us to feel overwhelmed, unsure how to make a difference or how to affect change. However, by monitoring and measuring change, we can better assess the risks posed and put plans in place for the future.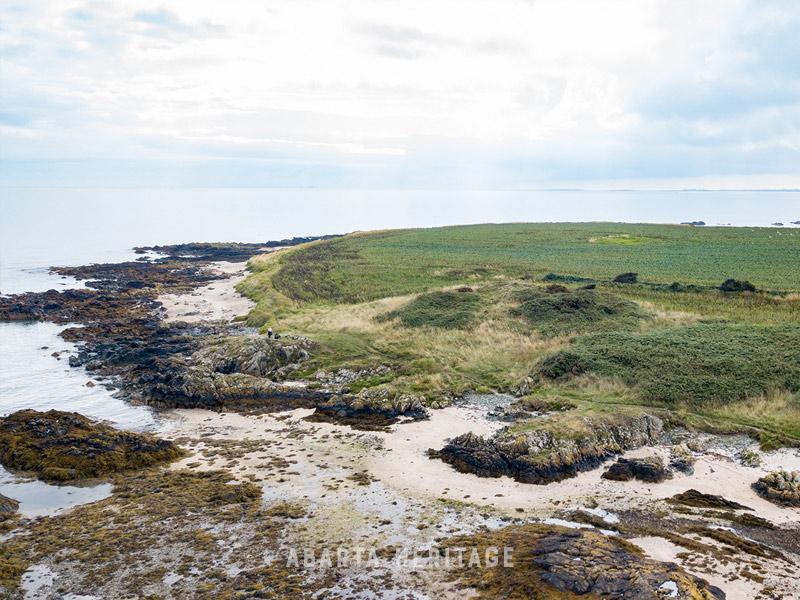 How do I get involved?
Fingal County Council's Heritage X Climate Project is asking people across the county to get involved while out and about in their locality to help to monitor, measure and report the impacts of climate change on the heritage of the county.
Fingal County Council, working with Abarta Heritage have put together a simple online recording form that can be filled out on every site visit (it should take approximately five minutes to complete). The form is available here.
Before you begin, please read the Fingal Heritage X Climate toolkit. This booklet explains more about the project, gives important advice and guidance for filling out the form and also provides important safety advice for your site visits.
You can also view an online training video here.
The recording form is designed to be filled in 'on site' but if you prefer to collect the information to complete online later, you will find the form questions in this document, which you can download or print out.
How will this help?
All of our heritage sites are at risk from the effects of climate change, but we are not powerless against this. By visiting heritage sites and noting their condition and observing risks, both over time and after specific weather events like storms, high winds or floods, you will add to a baseline of knowledge that can be used to plan for necessary conservation, protection and mitigation works.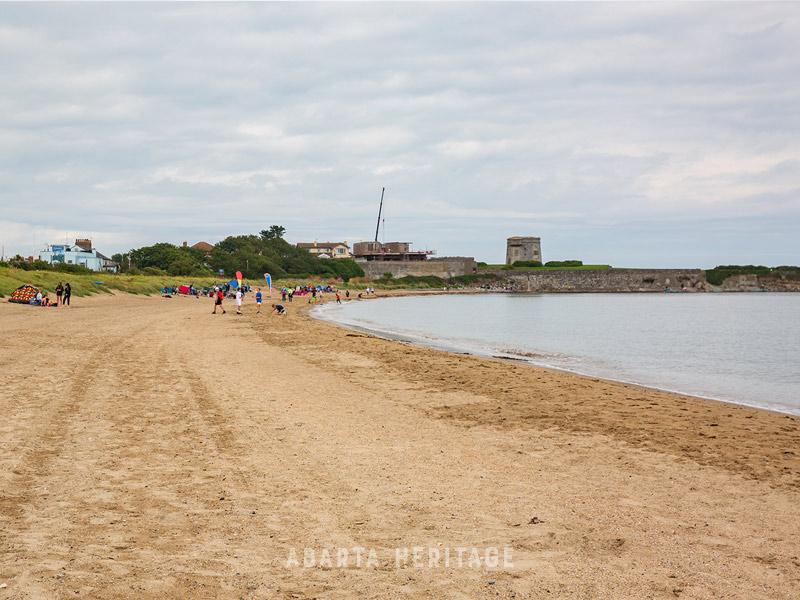 Code of Conduct
Participants are responsible for their own safety. Always avoid taking unnecessary risks in relation to any hazard to minimise the likelihood of accidents and injuries.
General safety advice
Walking surfaces can vary considerably with the weather. Always wear strong footwear with a good grip. Some kind of footwear is always advisable on beaches due to sharp objects in the sand.

Check the weather forecast and be sure to dress appropriately e.g. warm and waterproof clothing and sunscreen.

Always

supervise

children, especially near cliff edges,

water

and

traffic.

If possible, when visiting a remote location, let someone know where you are going.

If visiting a site on the road

side,

always remain aware of passing

traffic.
Coastal safety
Be aware of tide times. Being cut off by a rising tide is the most obvious, but commonest, reason for coastguard callouts. Always know the time of high tide so you can plan your visit safely, giving yourself time to get off the shore well before high tide. Tides can come in very quickly especially around rocky headlands with an onshore wind. Tide tables are available at https://www.tidetime. org/europe/ireland/ or you can purchase a booklet in local shops.
Stay back from the base of cliffs. Loose rockfalls and landslides are more frequent than you think.
Stay away from the cliff edges, especially during high winds. The rocks and soil are loose at the cliff edge and can be dangerous to walk upon. Your weight may cause a slippage that brings you with it. Coastal cliff tops are generally unfenced so your safety is your responsibility.

Do not walk on coastal defences such as rock armour and boulders

.

High Seas can be dangerous. Stay away from sea walls, slipways, rocky shores etc during stormy weather as large waves can sweep you off your feet. We advise against site visits during extreme weather
Suspicious objects Very occasionally, objects such as chemical containers or unexploded ordnance are washed ashore. Keep your distance and report it to the Gardaí, giving the time and location.
Hazards to be aware of
horses, bulls, cattle & other livestock

farm machinery

barbed wire fencing & electric fencing • unstable gates, fences & stiles

drains, ditches, rivers & open water

unstable buildings

uneven, slippery or otherwise hazardous ground

cliff edges and steep slopes

rising tides and quicksands

high seas

traffic
You should avoid taking unnecessary risks in relation to any hazard to minimise the likelihood of accidents and injuries.