Virtual Consultation Room - Fingal Development Plan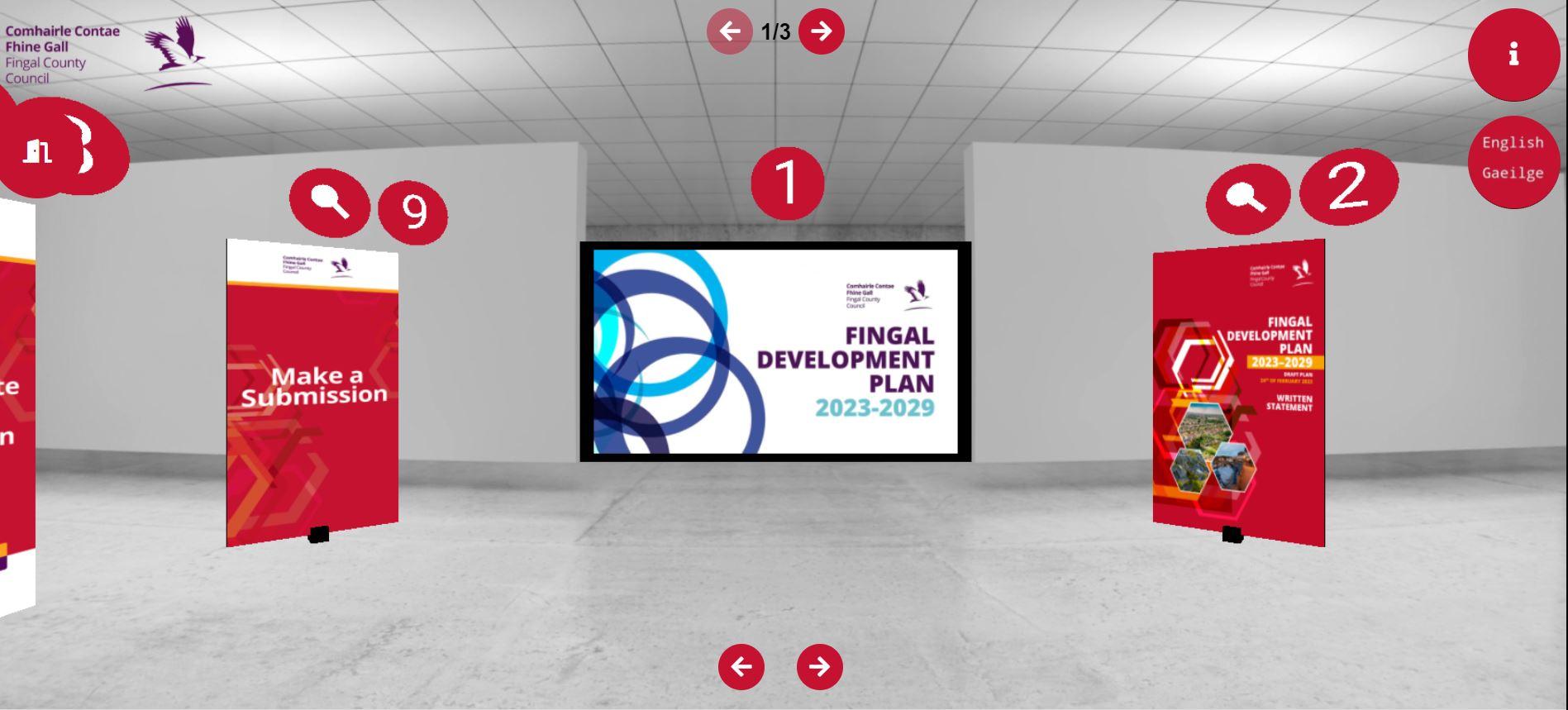 Visit our virtual consultation rooms to make a submission and view images, videos, consultation documents and map drawings.
Please note this room should be viewed using Google Chrome, Firefox or Safari. It may not load correctly in Internet Explorer.
Online VR room created by Keeper Solutions  www.keepersolutions.com
Keeper Solutions produced an online virtual reality room in a 360 scrollable environment which displays videos, posters, maps and reports for Fingal County Council to present the Royal Canal Urban Green plans for public consultation and gathering feedback.