Fingal Library eServices & Online Courses
Download our App, audiobooks, eBooks, magazines and newspapers from a wide range on offer. We also offer hundreds of courses free of charge to all Fingal library members.
Download the Fingal Library App
Find a title, reserve, borrow or renew it - straight from your mobile or tablet! 
Barcode scan - why buy when you can borrow? The app allows you to scan the barcode on any title, anywhere, then search the catalogue to see if you can borrow it.
Library information - from library events to opening hours to directions, regularly updated service information gives you all the information you need.
And so much more! Download today!
Support - For support using the app, contact [email protected]
eServices with Fingal Libraries
As a member of Fingal Libraries, you have access to plenty of digital resources. 
Read on to find out more: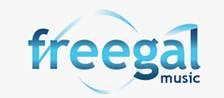 Freegal Music
Welcome to Freegal Music, a new digital music service from Fingal Libraries. We now offer you access to 15 million songs, including Sony Music's catalogue of legendary artists. You also get access to over 40,000 music videos. Streaming is unlimited and you can download up to 5 tracks per week. Simply download the Freegal app onto your device, type in Fingal when asked for your library service and then log-in using your library card number and PIN. You can then browse the catalogue, see what's trending, create playlists, browse by genre and download tracks for your own personal use.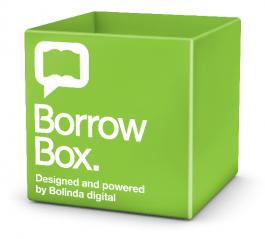 BorrowBox - eBooks and eAudio
BorrowBox, from Bolinda, offers a huge range of adult and junior eBooks and eAudiobooks. Simply follow the link and register with your library card number and PIN. Or download the BorrowBox app from your app store to enjoy eBooks and audiobooks on the go with your mobile or tablet! (Please register your card first on our BorrowBox website before downloading the app)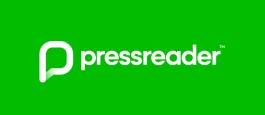 PressReader
Access over 7,000 digital newspapers and magazines from all over the world - FREE with your library card! For access on the go, download the PressReader app from your app store.  
RB Digital Magazines
Huge range of the latest magazines available for you to enjoy FREE!  Back issues also available. Register with your library card number and download the RB Digital app from your app store for access on the go.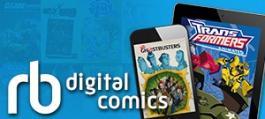 RB Comics
FREE access to a huge range of top quality comics & graphic novels, including Marvel & IDW titles! Register with your library card number and download the RB Digital app for access on the go. 
Mango Languages Online
Users of Mango Languages please be advised that this service ceased at the end of January will be replaced by Transparent Languages Online. Information on how to access this service will be made available once it is fully implemented

Universal Class
Over 500 courses on a range of subjects from Accounting and Bookkeeping to Spiritual Studies. Learn at your own pace with Universal Class!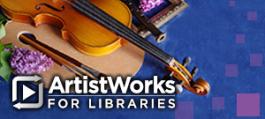 ArtistWorks
FREE Music and Art lessons - members can access high quality instructed music and art lessons online FREE.
Proquest online newspaper database
Users of Proquest please be advised that this service ceased at the end of January, for access to digital newspapers and magazines from all over the world please use Pressreader